Go figure, it is my luck... I am sick. My 2nd day at work and I am going to go in hacking and coughing like I am going to lose a lung. My throat is raw from coughing and my chest hurts like a bitch... ugh... but I am still going in, and maybe I can spread the wealth :)
I blame my husband. He came home from work last week coughing and whining. I told him not to breath on me... did he listen? Apparently not. On top of all this the youngest one is sick too. I kept him home from school today and he is still in bed sleeping (it is almost 10 am here).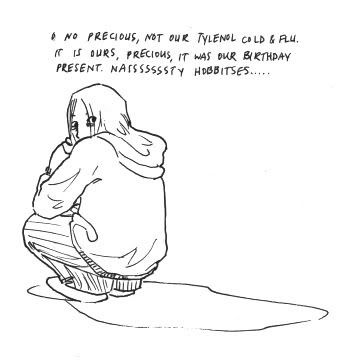 Last night I drugged myself up on NyQuil, and today it will be DayQuil... I loves me some NyQuil!